Embedded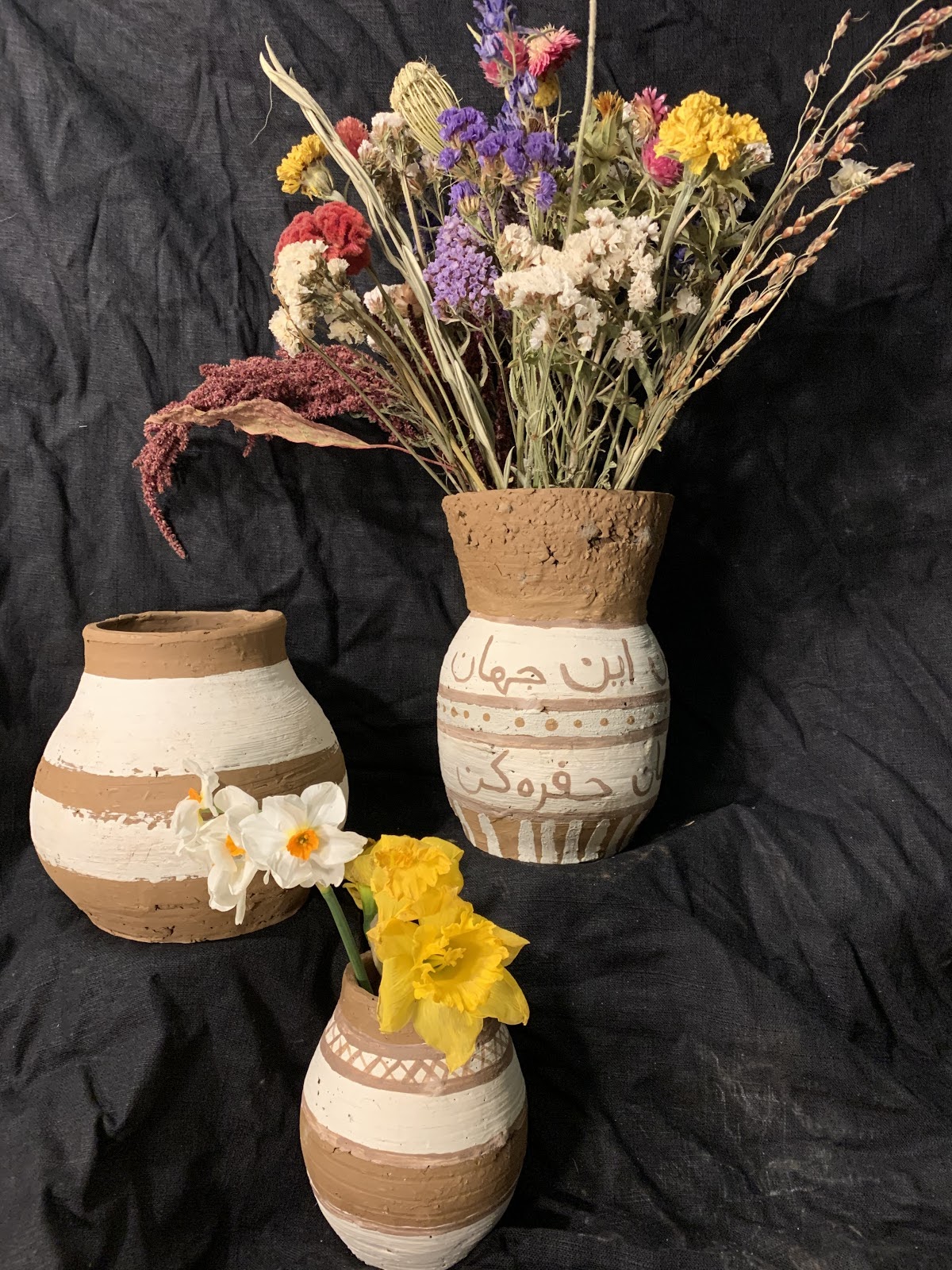 Embedded stoneware, black tea, rose petals, pistacios, rice
each vase is around 10" tall.
Wedging together iconic elements of Iranian culture into the clay, I took this project as a chance to connect with my heritage as well as my father. He is a poet and Rumi has always been his favorite. During this entire project I facetimed him, we laughed, coversed and I learned as I listened to his stories and wisdom.
To view the process notes, click
here