I hope this water carries you....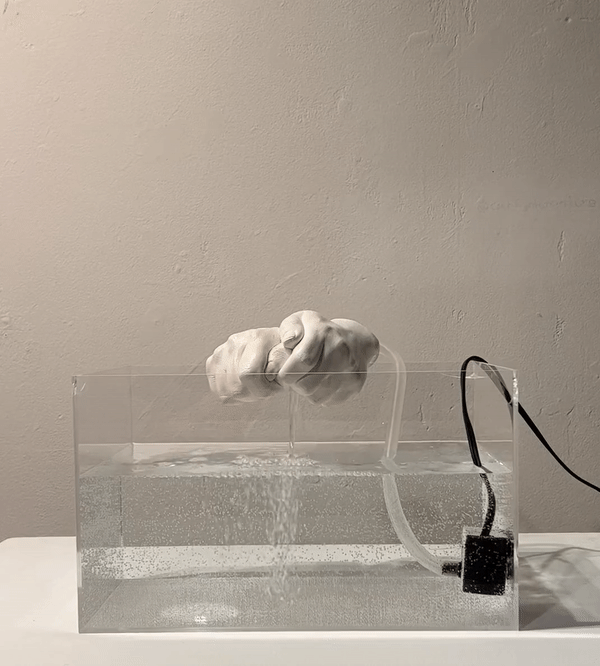 I Hope This Water Carries You
Plaster, water, aquarium pump
20" x 12"
2022

A young girl mourns for a body that is buried beneath her… her small hands clutch the dirt separating her from her mothers body.
She wails out "MOTHER, MOTHER, WHERE ARE YOU?" (English translation)
She doesn't understand that her mother will never be able to say,
"HERE I AM" (English translation) to her ever again. She doesn't understand the cruel circumstances under which her mother was stolen from her.

This is the story of the daughter of Fereshteh Ahmadi, a brave woman that was murdered by the illegitimate Islamic Republic of Iran in her hometown of Mahabad, Iran on October 27th, 2022.

That day this young girl not only lost her mother, but her childhood aswell.

In Iranian folklore, water has always been a vehicle for afflictions to flow away from the human and out into the world so that those suffering from the hardships may have a moment of healing. Constructing this piece I kept Fereshteh's young daughter's cries in mind, the look on her eyes as she searched in disbelief for her mother is something no child should have written across their face.